Motocaddy Service Centre
The harsh, cold, muddy winter months may have put a lot of stress on your electric trolley and now is the time of year to give it a bit of TLC!
Firstly, we highly recommend giving the whole trolley a deep clean and paying close attention to the front wheel. During the winter, the front wheel may have been clogged up with mud and if this is not cleaned out thoroughly the front wheel may become damaged, leading to the wheel bearings ceasing up. After giving the front wheel a good clean we also recommend applying some WD40 to it, but don't worry if you don't have any just pop into the shop and we can do this for you.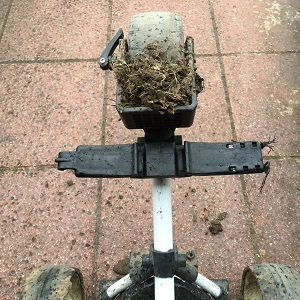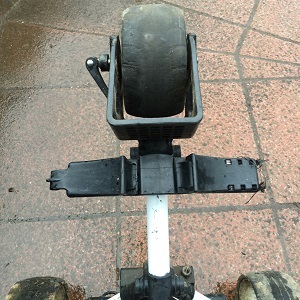 Secondly, we recommend keeping a check on your battery as the ones that have been left in the garage this winter may have dropped cells and no longer be of any use. 18-hole lead acid batteries come with a year warranty and have around 50-100 cycles, our course puts a lot of stress on your battery and can run these down quicker! Is your red light coming on?
Lithium batteries are becoming increasingly more popular and they have a 5-year warranty, charge quicker and they are also the lightest battery on the market.
Come and see us in store if you want more information or would like us to have a look at your electric trolley.