Which 50% are you in?
We've said it before and we'll say it again: the key to unlocking lower scores lies in improving your short game. Having the correct technique is one part of the journey to achieving this. The other is making sure your wedges are the correct grind and bounce for your swing, as well as having a set of wedges that are evenly gapped to cater for any distance.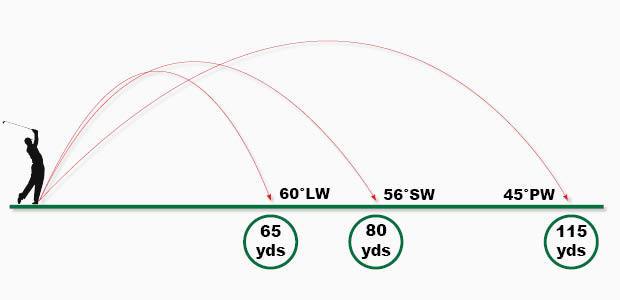 Poorly gapped wedge system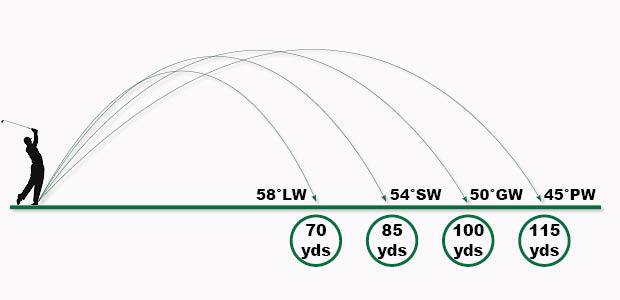 Correctly gapped wedge system
50% of you are like the first graphic
If you're working hard to get your handicap down to single figures, it really will pay off to dedicate more of your practice time to your short game and the shots you need to improve in the scoring zone. As you can see with the graphics above, the wrong wedge set-up can lead to an awkward 35-yard gap and more difficult half shots, which is why we always recommend a gapping session or fitting.
With Titleist you have plenty of options, including this popular Vokey SM7 wedge, which comes in nine different lofts between 46° and 62°. It means whether you're looking for a two, three or four wedge set-up in your bag, we can get your yardages gapped perfectly.
Back to Articles